Yesterday, a historic announcement was made. The National Football League will, for the first time since 1971, not have a roman numeral in the title of it's biggest game. The 50th Super Bowl will not be titled "Super Bowl L", as it should have been if they followed the same trend that they have for the last 44 games. The name of the game, which will be hosted at the brand new Levi's Stadium in San Francisco, CA in 2016, will be Super Bowl 50.
Sure, the name of a football game doesn't sound like a big deal, but think about it. In this years Super Bowl between the Seattle Seahawks and the Denver Broncos, 111.5 million people watched the game. Billions of dollars were spent on television advertising, there was millions spent on gear and memorabilia. The one thing in common across all forms of branding surrounding this largest event in the United States is the name.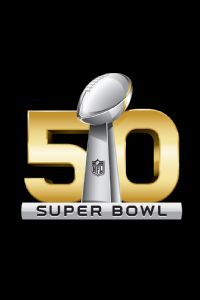 Personally, looking at the name, I can never imagine going back to roman numerals for future games. The reason the NFL decided to go with Super Bowl 50 is that they find "Super Bowl L" to be visually unappealing. I don't disagree.
From a business and advertiser prospective, I LOVE this decision. The number "50" will be much more conducive for marketing and advertising materials than any set of roman numerals. Think about the 50 days of Football leading up to the big game on FOX, or Bud Light's 50 new types of beer. So many new slogans, strategies, and campaigns will benefit from this new title and the possible future usage of numbers.
Sport is a billion dollar industry, but people in charge of marketing efforts are slowly running out of ideas. Changes like this can inspire development and innovation in these efforts.
I am fascinated to see what happens following next years Super Bowl in preparation for the big 5-0.
---
Kevin Murray is a Pre-Junior Sport Management major at Drexel University, originally from Havertown, PA. In the past, Kevin has worked for Drexel Sport Management doing research on Title IX and collegiate sport, as well as for Drexel Athletics in multiple roles culminating in his first co-op in the External Relations department, where he still works part-time. Along with his duties as a Resident Assistant on campus and as the Vice President of Drexel SMTSU, Kevin is currently on co-op with the Drexel University Office of Institutional Advancement as a Student Liaison for their Alumni Discovery Initiative. You can follow Kevin on Twitter
@kevinj_murray
.
Connect with Kevin on LinkedIn.