As the NBA season came to an end in spectacular fashion last week, NBA fans and teams focus their gaze on the 2013 NBA Draft, which takes place this Thursday, June 28
th
. Although the draft is an exciting time every year for teams looking to get better and strive for future playoff runs, this draft is less hopeful than most. With no surefire All-Star caliber prospects and no legitimate #1 player, this year's draft is not one that will put any forlorn franchise immediately back into playoff contention.
This class is mostly comprised of solid role players and a lot of high potential guys, but very few that you can hang your hat on. Because this draft class is so disparate and enigmatic, I've grouped most of the first round talent into groups based on skill level and play style, as well as where I think many of them will end up.
The Relative Elite: Nerlens Noel, Alex Len, Ben McLemore, Victor Oladipo, Otto Porter, Anthony Bennett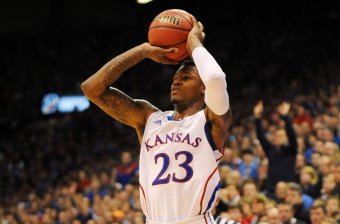 Unlike last year's draft where Anthony Davis was a lock for the number one pick, this year's draft doesn't have one of those guys. The closest would be Nerlens Noel, who may have ran away with the top selection if not for his ACL injury that occurred midway through his freshman year at Kentucky. That injury and his alleged off the court problems has cast doubt in many decision maker's minds. I ultimately think he goes to Cleveland at #1, but the talented Alex Len could also go there as well. McLemore may hold the most potential and talent in the group, but his timid personality and unselfishness raises questions as to whether he has the mentality to take over games. Oladipo, Porter, and Bennett are guys who can help teams right now and are incredibly versatile. Although they may be safer, some teams may be prefer to go for the homerun and hope one of the first three guys pan out. Regardless, I think these six players are the first six picks in the draft in some order.
The Scoring Guards: CJ McCollum, Shabazz Muhammad, Kentavious Caldwell-Pope, and Sergey Karasev
Teams needing scoring depth and shooting ability should look to these three guys in the lottery and mid-first round. McCollum and Caldwall-Pope are great shooters while Muhammad is more of an all-around scorer. Muhammad may have the most overall potential of the group, but character concerns and limited development have hurt his stock since being highly recruited out of high school. McCollum is a knock down shooter with a combo guard skillset, while Caldwell-Pope is more of a traditional shooting guard with good
scoring and defensive abilities. Karasev's shooting and strong basketball IQ makes him a foreign prospect that may be ready for the NBA sooner rather than later.
The Point Guards: Trey Burke, Michael Carter-Williams, Shane Larkin, and Dennis Schroeder
All of these guys are lottery to mid-first round (7-20) prospects with varying degrees of upside. Carter-Williams is probably the purest point guard, with a pass-first attitude but has limited shooting ability. Burke is the opposite, and instead focusing on his elite scoring ability over distributing. Larkin's best asset is his shooting ability, while Schroeder is known for his defense, and speed. Teams with point guard needs could go in many different directions depending on the type of player they think will bet fit their type of offense.
The High Character, Limited Potential Bigs: Cody Zeller, Kelly Olynyk, Gorgui Dieng, and Mason Plumlee
These four big men may be the most ready to contribute right away out of any prosepect outside of the top six. All possess good size and touch around the rim. Expect Zeller and Olynyk to go off the board first because of their more polished offensive games. Plumlee and Dieng are more defensive/rebounding minded and could fit immediate backup center roles for playoff teams in the late first round.
The Raw Bigs: Steven Adams, Rudy Gobert, and Lucas Nogueira
This group of center/power forwards is the most athletic in the draft, but don't have a lot of tangible skills at the moment. They're all young and have a lot of potential, but it's hard to imagine them helping a team right away. Their best assets are their size, defenseive ability and athetism, with Adams looking like the best of the bunch. These are most likely high risk, high reward prospects that could play a few seasons before they show significant improvement. All of them could be selected anywhere from the late lottery to late first round depending on how wowed a team is with their physical gifts.
The Mystery: Giannis Adetokunbo
Adetokunbo may be the most perplexing prospect in the draft. He currently plays in a low division of the Greek basketball league, but seems to dominate there. He has great size and length and is a very good athlete. However, he has a very unpolished game and may take several years to develop. Whichever team picks this kid may need to be prepared going in that he may spend several seasons in Europe before he's ready to play in the NBA.
---
Josh Brackett is a pre-junior Sport Management major at Drexel University from Boston, MA. Josh has past experience in the sports industry at ClibHoops Scouting Service and the Philadelphia Freedoms of World Team Tennis. Currently, Josh is a member of the Drexel Athletics Event Management Team and he writes for his personal blog
Get Buckets NBA
. He has also recently joined the Philadelphia Eagles Ticket Office for co-op this spring summer.