When this college basketball season started, I made a few assumptions: Louisville and Indiana were the best teams in the nation, but Michigan would threaten; the A-10 would be absolutely ridiculous and Butler and VCU would show themselves as the cream of the crop in their first year; and it would be Drexel's year in the CAA.
A few short months later, and while my A-10 prediction holds true, Drexel has disappointed and the top of the NCAA rankings is anyone's guess. Over the last month and a half, the number 1 team in the AP Top 25 poll has lost each week, causing a constant rotation of teams in and out of the top spot (Duke, Louisville, Michigan, Indiana have all held the top spot at least once). Furthermore, in all but one of those weeks, the #2 team has also lost. The top 10 is in a constant flux, and it's hard to argue that that's going to change anytime soon.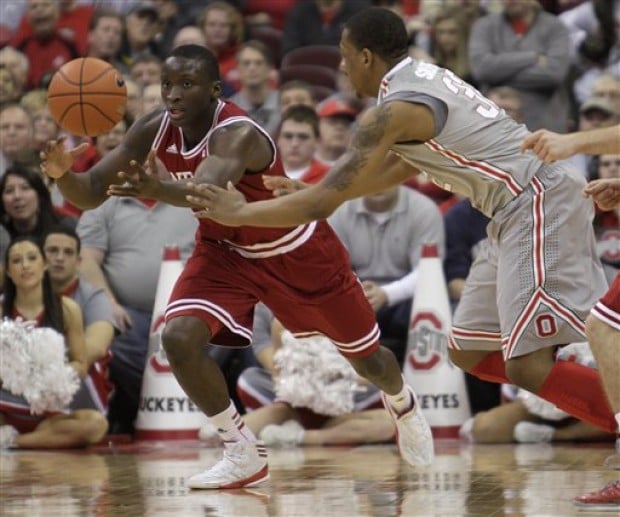 What is going on to cause this constant turnover? Increased parity is a possible answer. The Big Ten, for example, has five teams in the top 25, and two others received votes. Michigan and Indiana have consistently been top five squads, with Ohio State and Michigan State staying in the top 15 most of the season. Minnesota and Illinois have also had extended stays in the rankings. The high quality of teams have allowed for many "upsets" in recent weeks. Other top conferences, including the Big 12, ACC, and Big East, have seen a number of teams battle back and forth. There are a lot of good teams battling for seeding.
Another possible answer lies in the overall talent level, especially for the freshman class. Many ESPN analysts and NBA scouts have called the 2013 draft class one of the weaker classes in recent years. There isn't a clear #1 pick this year, making the draft even more guesswork than normal. This can be seen in the college game, with fewer superstar impact players allowing for dominant teams.
This is all a stark contrast to last season, where the Kentucky Wildcats dominated from start to finish. Over the same six-week stretch (10-15 in the AP Poll), Kentucky and Syracuse held 11/12 #1 and #2 rankings (Missouri was ranked #2 once over the stretch) last season. Comparing the two seasons, this year 10 different teams have been ranked in the top 5 from week 10 to week 15, with six different teams ranked #1 or #2; last year, only 8 were ranked in the top 5, and only three in the top two.
The other side of the parity is a lack of dominant teams that cut through conferences without much effort. Last season, only five teams from the Big Six conferences lost three or fewer conference games (Kentucky, Duke, North Carolina, Syracuse, Kansas). Kentucky and North Carolina were without question two of the most talented college teams we've seen in decades, both returning multiple potential first round picks (a total of 10 players were drafted from just those two schools). So far this season, only 16 teams in the Big Six conferences have fewer than four losses, and there are still a good deal of head-to-head games to go.
The most likely answer falls somewhere between these two points: the NCAA doesn't have the same collection of superstar talent as it did last year, but has more competitive teams in the major conferences, especially in the Big Ten. I expect to see more upsets come March Madness this year than previous years, which will likely lead to higher TV ratings for the first few rounds. Personally, I can't wait.